On Saturday, December 2, at 7 pm, at the Perry Auditorium in Menasha, Wisconsin, the Skywave Players will present two new comedies–"Verity's Calling" and "Copper Sky, Silver Rain." For tickets, go to:
On Friday, May 26, 2023, at 9 a.m. I'll interview New York Times bestselling author James Grippando at the Koller Library in Manitowish Waters, Wisconsin.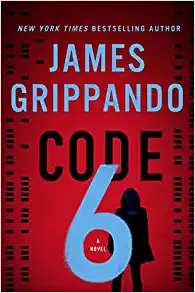 We'll discuss his career as a defense attorney, his three latest books, and his new play Watson, based on the stormy relationship between IBM founder Thomas J. Watson and his son.
On Thursday, May 26, 2022, I interviewed New York Times best-selling author Kate Quinn about her latest book, The Diamond Eye, and other books for the Koller Library in Manitowish Waters, WI.
On Wednesday, November 17, 2021, I interviewed author, journalist, essayist, social commentator and actress Sarah Vowell at the 2021 Wisconsin Library Association Conference in Green Bay.
You may have heard Sarah voicing Violet in the two Incredibles movies.
Or seen her witty dialogues on the Tonight Show with David Letterman.
But she's also the author of 7 highly informative and entertaining nonfiction books, including Lafayette in the Somewhat United States.